Ringtones
Blakiston's Fish Owl calls are now available as ringtones. Preview and download the juvenile or a pair duetting.
Fish Owl Gear
Support Blakiston's Fish Owl Conservation by buying customizable fish owl gear.
People & Places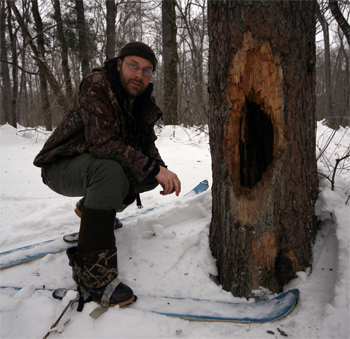 Jon pretends to examine a bee hive raided by an Asiatic black bear. 2009. (6)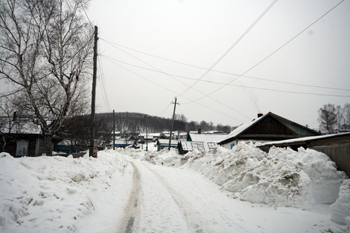 Ternei has recovered from the storm that left 6 feet of snow. 2009. (1)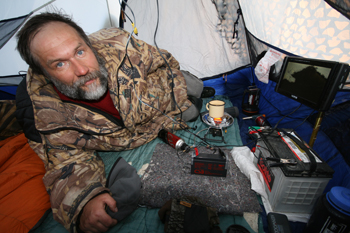 Andrei waits in the blind for the Serebryanka Male. 2009. (1)
.............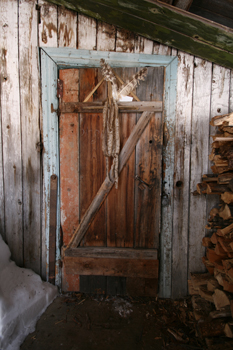 The door to Tolya's hut; decorated with fish owl feathers and Amur snake skins. 2008. (1)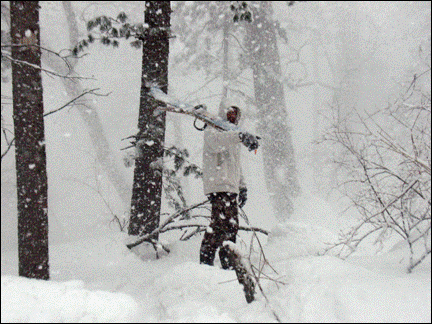 Jon walking out of the Tunsha River valley in a blizzard. 2009. (5)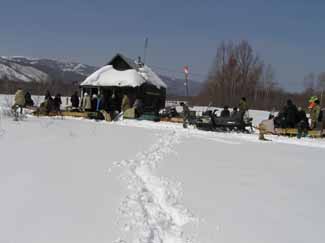 Airport in Agzu (population ~150). 2006. (1)
Samarga (population ~250). 2006. (1)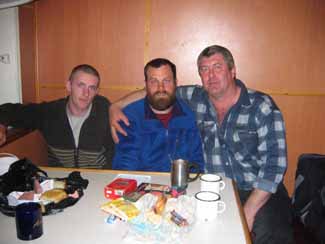 With loggers on the 18hr boat ride south from Samarga to Plastun. 2006. (2)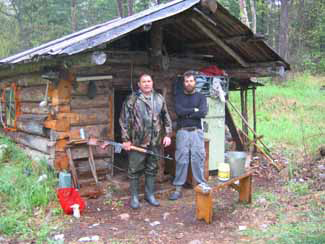 With local hunter Vova Volkov near Amgu. 2006. (2)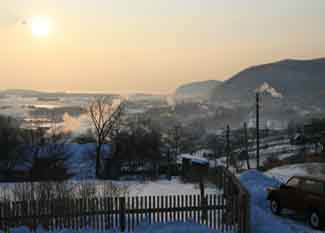 A cold winter morning in Ternei. The Sea of Japan is in the distance. 2007. (1)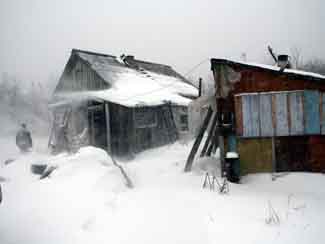 We stayed in this hut for several weeks of the 2007 season while attempting fish owl capture. 2007. (1)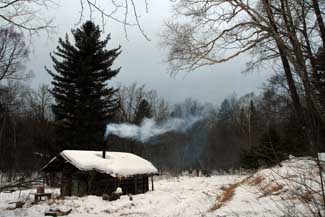 We stayed in this hut while searching the Sherbatovka River for fish owl sign. 2008. (1)